. Junior Association .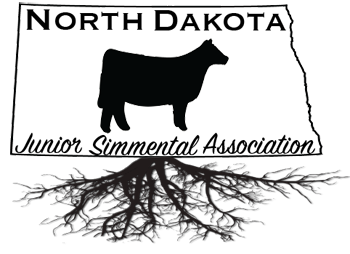 NEW! ND Junior Incentive Program
2019 North Central Regional Classic Sponsorship Opportunities
ND Junior Simmental State Fair Entry Form
Junior Simmental Trustee Application
Officers
President: Fletcher Hennessy Vice President: Josh Vachal Secretary: Haley Anderson Treasure: Kayla Schaefer
Trey Klain, Jaxon Deckert and Shelby Meckle
Advisors:
Junior Members

Grand Champion Futurity Heifer shown by Clay Gebhardt




---




2017






Lizzy Black had the Champion % Simmental female and Brayden Bailey had the Champion purebred female at the ND State Fair Junior Show. They each won a chute dolly from the ND Simmental Association and the Winners of the drawing for 2 other chute dolly's were Jacob Scheresky and Ashtyn Erickson.

Calli Hennessy and her champion futurity heifer at the ND State Fair.